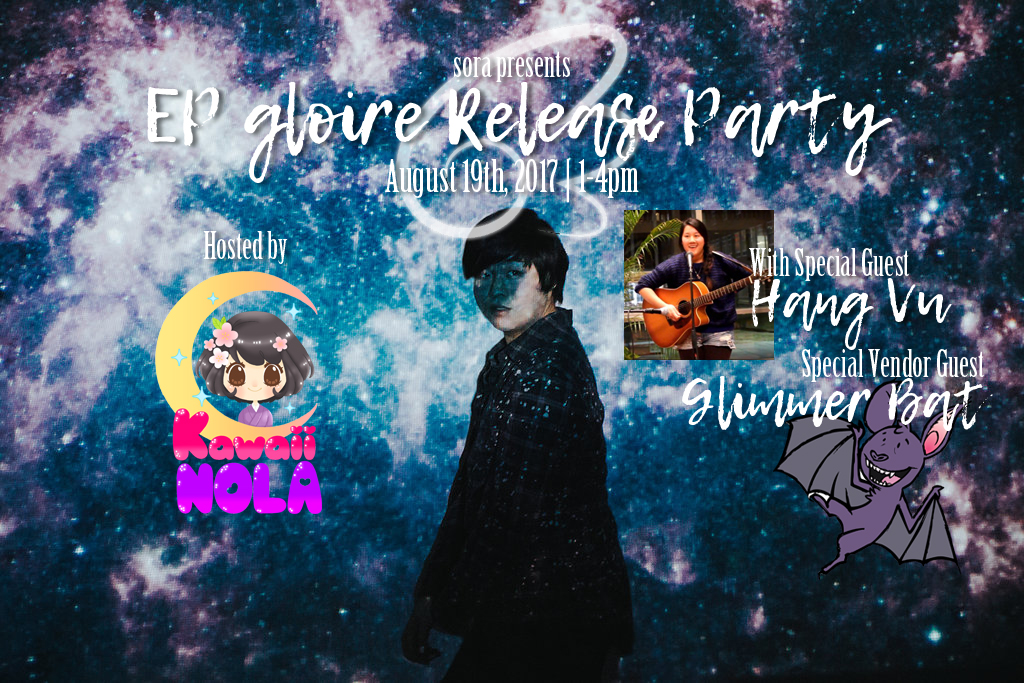 Following up his debut EP, sora is back with his new release, EP gloire! Featuring lead single "King of Forever Alone", this EP is jam packed with true emotion you can see, hear, and feel.
To celebrate, we're throwing an EP release party at Kawaii NOLA! We'll have performances from sora as well as special guest Hang Vu, and Glimmer Bat will also be selling their wares in a special pop-up shop. Special raffle drawing tickets can be obtained for every $10 spent in Kawaii NOLA too!
To keep up with the release party, RSVP on the Facebook event page here!